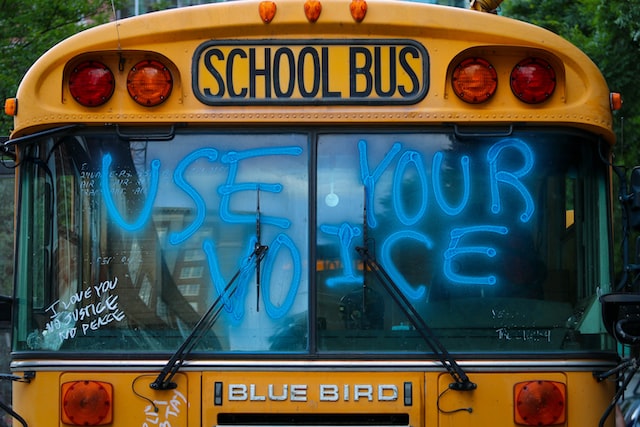 your voice matters
"Nothing that I can do or say will change the structure of the universe. But maybe, by raising my voice, I can help the greatest of all causes — good will among men and peace on earth." ~ Albert Einstein
Your voice matters. With all the craziness in the world, people need a voice of reason. The need for level-headed leadership is of the utmost importance. Leadership where the primary agenda is the betterment of the people they're leading. There's no shortage of toxic, controlling, and manipulative viewpoints. People who revel in spreading negativity never hesitate to use their voice. We must use our voices to dispel their energy. With the world in so much turmoil, this isn't the time to sit by idly & watch it fall. Your words can be the catalyst to ignite the change you seek.
"You can't find your voice if you don't use it." ~ Austin Kleon
Confession: I haven't always used my voice. Not consistently. I didn't want the attention. I've always preferred to fly below the radar. Now don't get me wrong, I've never had a problem speaking up for myself. But I've never sought a platform to be heard by others. I've never been the one to go around giving unsolicited advice. My belief was people are going to do what they want regardless of what you say, but the more I spoke the more I realized I was planting seeds. People would repeat things I don't even remember saying. I influenced others more than I realized. My words resonated and, unbeknownst to me, I was making a positive impact. I've now made the decision not to play small anymore by hiding my light. I don't know where my voice is going to take me but, with God's guidance, I know it will be great.
"The tongue can paint what the eyes can't see." ~ Chinese Proverb
Words come in a multitude of colors. How you use these words will determine whether the image you're creating is inspirational or destructive. Will you conceive a masterpiece of light, or form a depiction of darkness? There's enough darkness in the world. Choose to be a beacon of light. Use your verbal imagery to show others what's possible. Paint a picture in the minds of others encouraging them to be the best version of themselves. The best orators possess the ability to frame their visions in a way that's easily understood by all.
"Your voice is the most potent magic in existence." ~ Michael Bassey Johnson
You'd be surprised to know who's watching you and, even more so, taking heed to what you say. Your words possess more power than you realize. The influence of your verbalized thoughts should not be underestimated. As the Bible states, death and life are in the power of the tongue. The airwaves are polluted with negative voices. Be someone who speaks life into others by building them up, providing insight & encouragement, to help ensure their futures are bright. You never know, you could be the one to inspire the next great leader. Your voice matters, so use it wisely.
*Affiliate Link
Follow Terrance L. Moore on Instagram