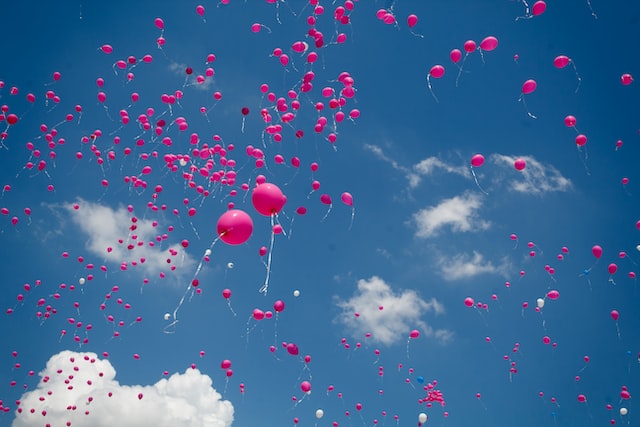 5 Ways You Can Make a Difference in the Lives of Cancer Patients
Guest Author: Cheryl Conklin (wellnesscentral.info)
Cancer is a horrible disease that touches the lives of millions of people each year. It often feels hopeless when you are trying to think of ways to support cancer patients when you are not a medical professional. If you want to make a difference and help people fight this horrible disease in tangible ways try these five tips.
Start a Nonprofit Organization
Starting a nonprofit cancer organization is a great way to support many cancer patients at one time. You can apply for public funding and grants to finance your operation if you register as a nonprofit corporation. Different states and regions have various bylaws, so it is crucial to check your local regulations before starting your nonprofit. Nonprofit regulations dictate how often your organization board meets and determines how conflicts of interest will be resolved.
Raise Money for Loved Ones Undergoing Treatment
Cancer treatments often take a toll on the wallets of patients. Even if they have health insurance to cover the cost of treatment, many cancer patients must take time off work while dealing with the treatment's side effects. This results in lost wages and could cause them to miss major payments on their house or debt. One way you can support the people you love while they undergo cancer treatment is by raising money. You could host a charitable event designed to raise money, such as a run or festival. You could also sell T-shirts or start an online campaign.
Learn About Alternative Treatment
Although chemotherapy and radiation are the standard treatments for cancer, there are alternative treatments that could help relieve some of the side effects that cancer patients feel. You can read up on these alternative treatments and present them to your loved one as options to relieve painful side effects. Some treatments you could learn about include:
Essential oils
Yoga poses
Acupuncture techniques
Help Loved Ones Find Therapists
Although mental health has often been stigmatized in the past, one study shows that 19% of American adults currently have a therapist. Therapy can be a great tool for helping move past trauma, but it can also be helpful for cancer patients who need to process their diagnosis. You can show your support to loved ones by helping them find therapists who can help them maintain their mental health while undergoing treatment.
If your loved one isn't comfortable attending therapy in person, you can mention that online therapy is available. This option is more cost-efficient than in-person therapy and requires less of a time commitment. People also have a wider variety of therapists to choose from when they decide to do online therapy so that they can find the perfect match.
Send Cheerful Gifts
Sending gifts to cancer patients is a good way to brighten their day and give them a little hope. You can send practical gifts such as blankets or word search books to keep them occupied while undergoing treatment. You could also send a bouquet of flowers to let your loved one know that you are thinking of him or her. Flowers are easy to order online; you can purchase a bouquet already put together or create your own arrangement for your loved one.
When someone you love is fighting cancer, you want to do everything in your power to offer support. Whether you're sending them a gift or starting a nonprofit, try these five things to make a difference for cancer patients.